Join us for 
Carols by Candlelight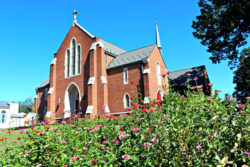 Sunday, December 17 at 5:00 p.m.
St. Mark's Lutheran Church,
1008 Franklin Road, Roanoke
benefitting the Bradley Free Clinic's HOPE Initiative.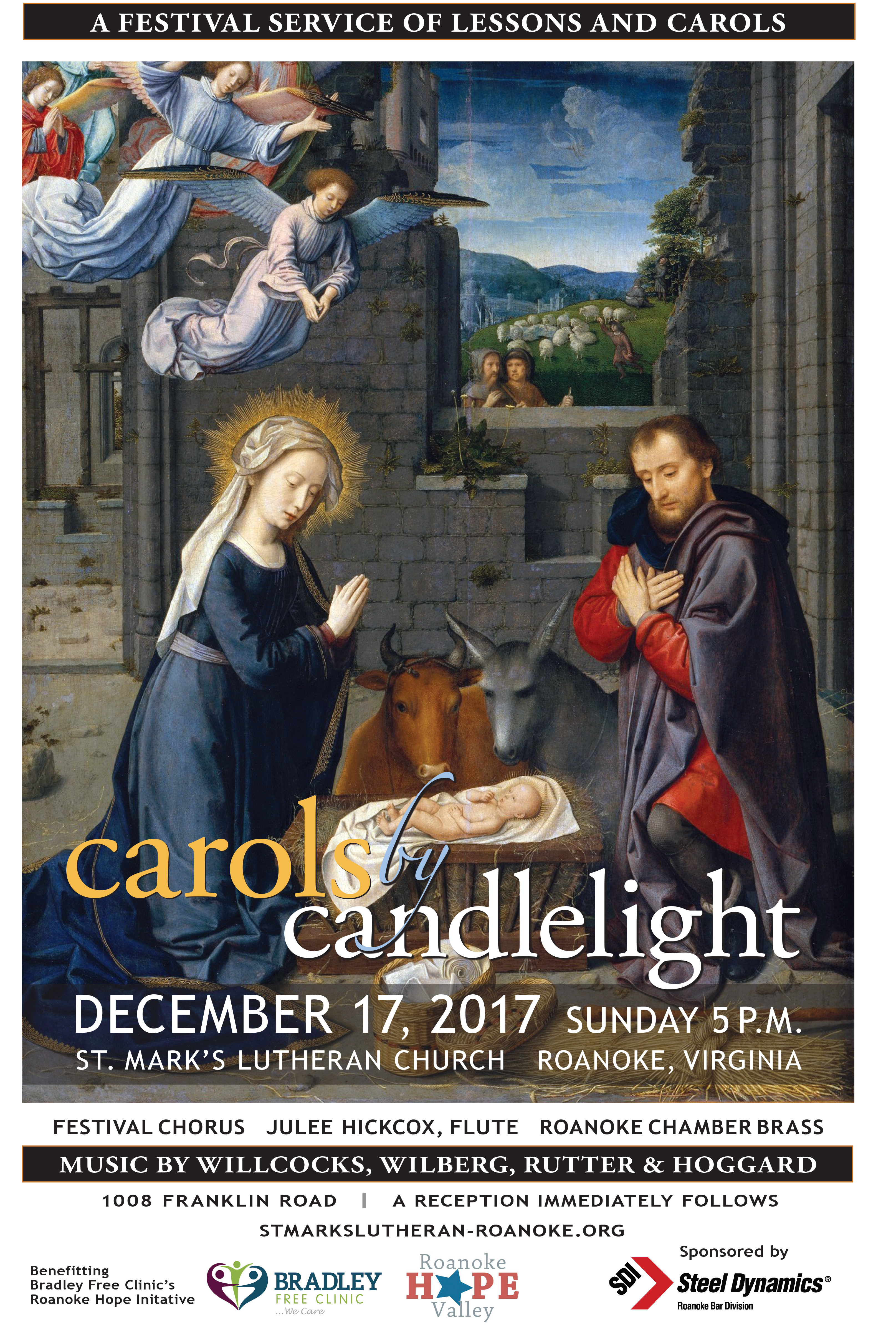 This Service of Lessons and Carols ushers in the Christmas Season with music and readings. The St. Mark's Festival Choir, under the direction of Steven R. Lawrence, will be joined by Roanoke Chamber Brass, flutist Julee Hickcox, organist Joe Kennedy, and pianist C. W. Markham.
Carols By Candlelight celebrates the seasons of Advent and Christmas with readings, anthems, and carols that tell the story of the prophecy, nativity, and adoration of the Christ Child. Music will include carol settings by David Wilcocks, John Rutter, Lara Hoggard, Harold Darke and Andre Thomas. Roanoke Chamber Brass, tenor Nick Leitch and flutist Julee Hickcox will provide prelude music and the congregation will join in singing beloved carols.
St. Mark's is proud to announce that this seventh annual presentation of Carols By Candlelight will benefit the Bradley Free Clinic's HOPE Initiative, which provides a gateway to treatment and recovery resources for persons suffering from Substance Use Disorders.